Our eclectic menu reflects the wide variety of influences and experiences that inform our approach to cooking. We don't just serve dishes, we serve memories.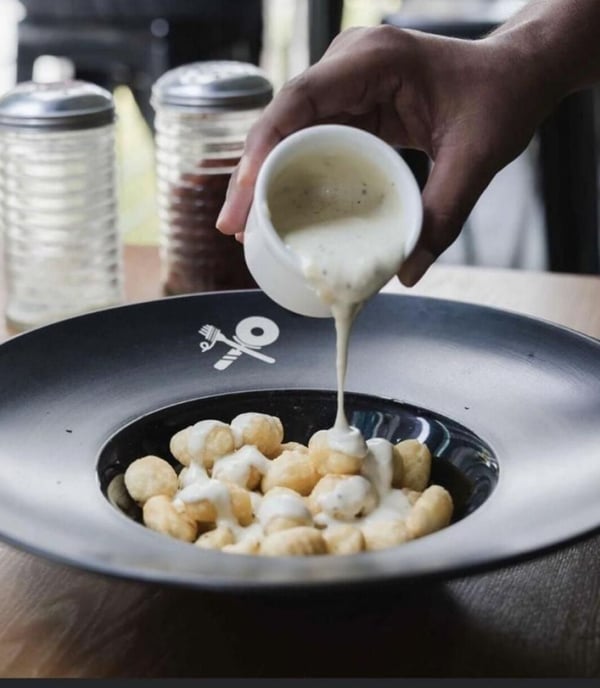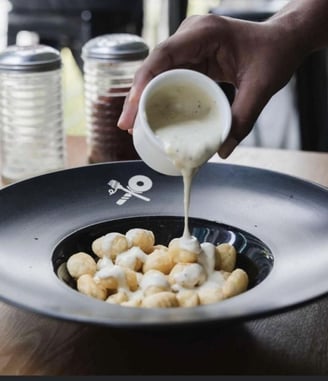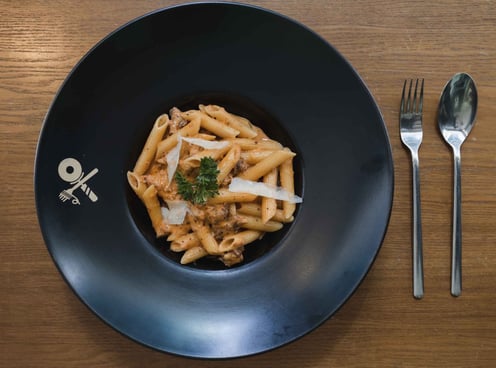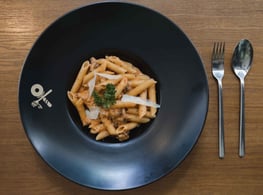 Braised Angus beef cheeks in our red wine infused tomato and cream sauce.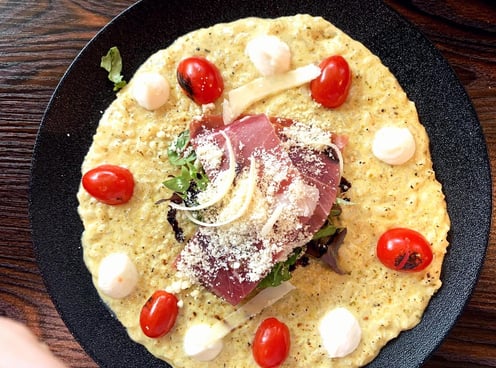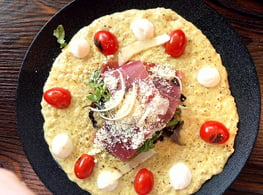 Risotto Caprese di Prosciutto Parma
Basil pesto cream sauce risotto garnished with mini buffalo mozzarella cheese, cherry tomatoes, fresh greens, parma ham, truffle oil and shaved cheese.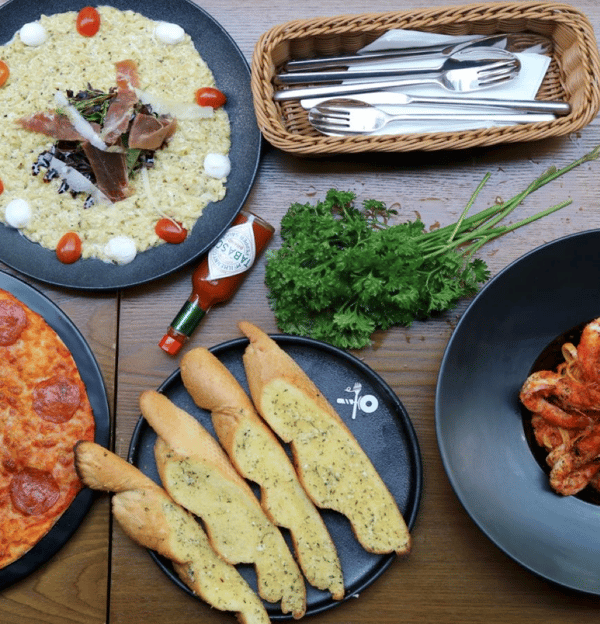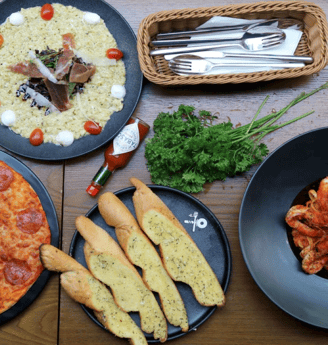 Great food for Groups as well
Some of the best memories revolve around good food and family – that's why we welcome all of your loved ones, including children.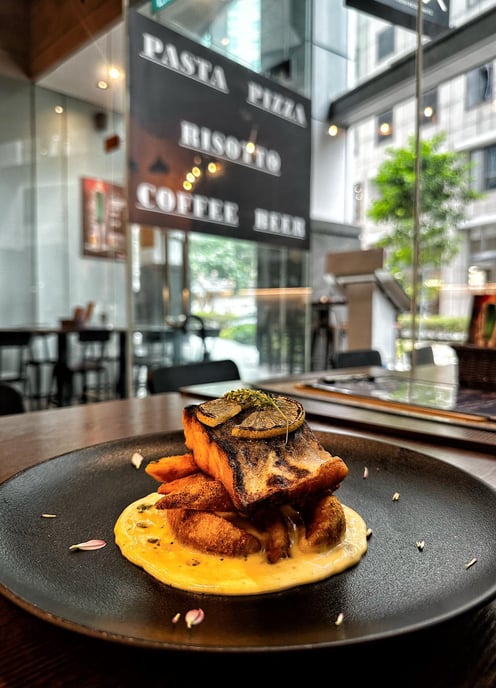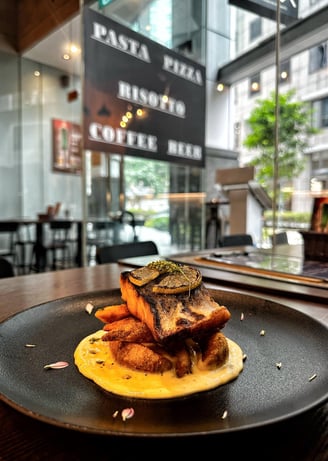 We are here to lighten up your day
Our waiters have worked in our kitchen, meaning that they know the menu well and can help you, whether you need to check for allergens or need a hand for picking the right kind of food.
Our restaurant does takeaways as well. Please ask our friendly staff for takeaway offers or contact us for islandwide deliveries.
Also partnered with foodpanda, grabfood and deliveroo.
Reserving a table beforehand means less waiting. Groups of 8 or more must reserve ahead of time.