Order today and get 10% off plus free delivery
* only for corporate orders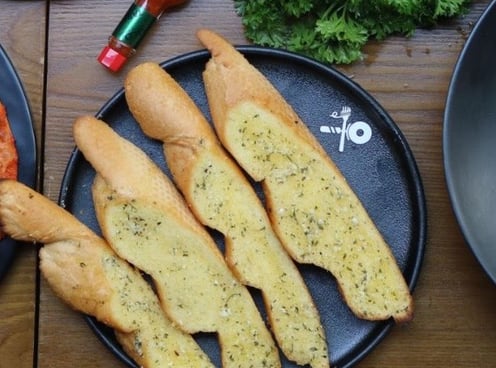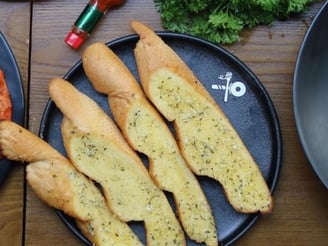 4 slices of fresh French baguette with homemade garlic butter .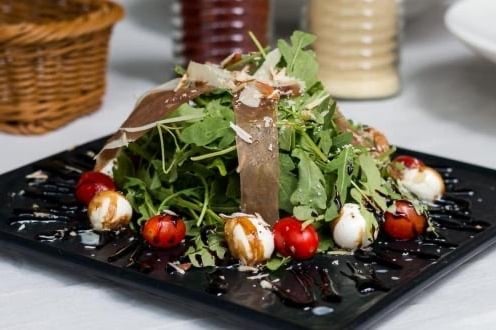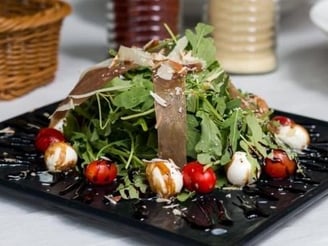 Arugula, fresh mini buffalo mozzarella, cherry tomatoes, homemade balsamic dressing, balsamic reduction.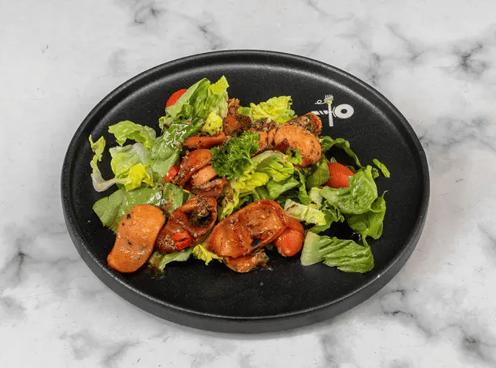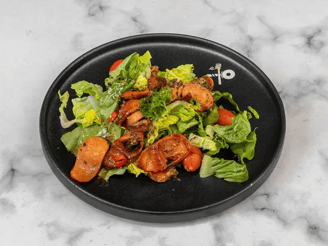 Spicy Italian pork sausages
Spicy Italian pork sausages pan-fried with garlic on bed of greens and balsamic reduction.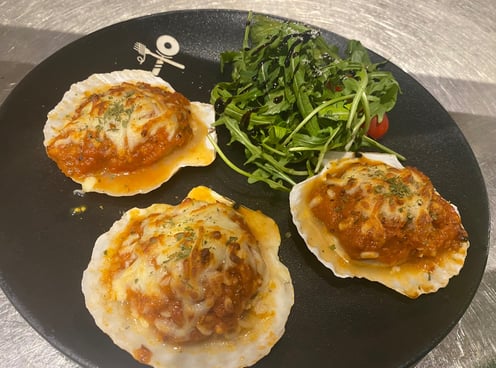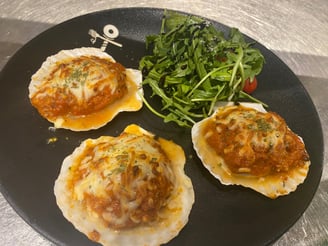 Oven baked Spicy scallops
Bay scallops, spicy tomato sauce, mozzarella cheese. Served with greens on side.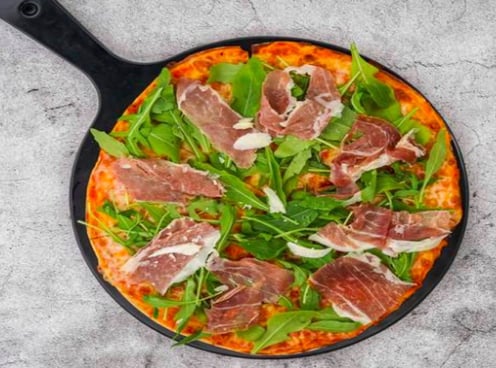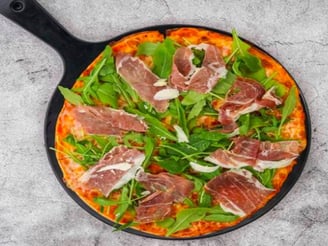 Italian smoked ham, arugula, aged cheese, truffle oil.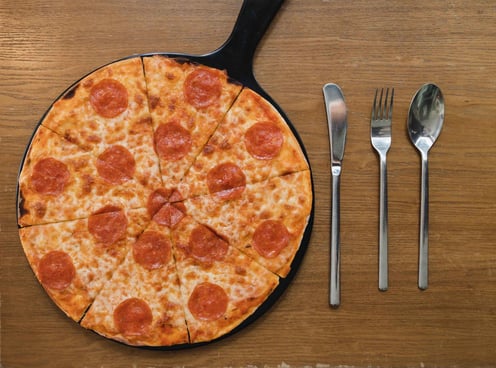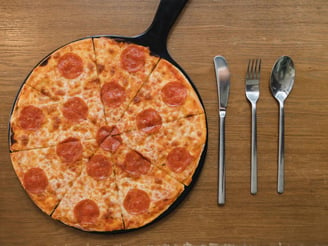 Smokey spiced thinly sliced sausages, house tomato sauce, mozzarella cheese.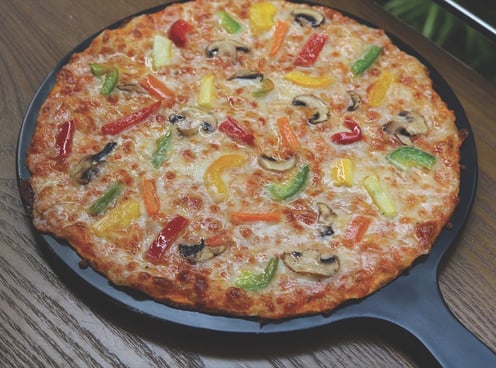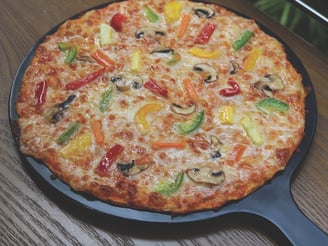 Colours pimentos, mushrooms, house tomato sauce, mozzarella cheese.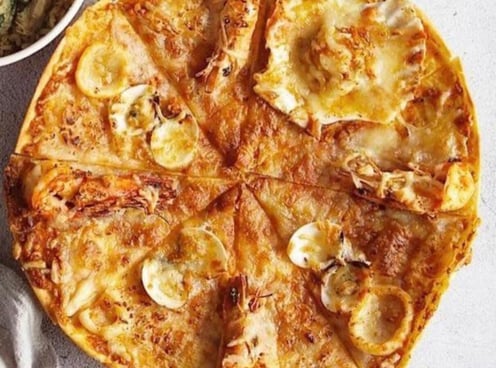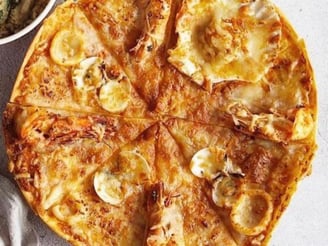 Tiger prawns, squid rings, clams, bay scallop, house marinara sauce, mozzarella cheese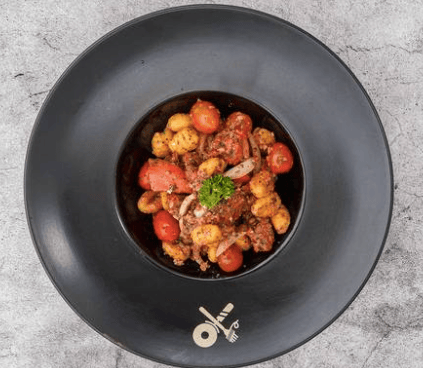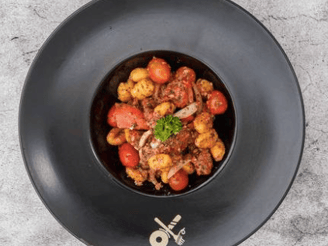 Gnocchi Tandoori Chicken Aglio e Olio
Pan fried potato dumplings, Indian spicy marinated chicken, cherry tomatoes, onions and a dash of lemon juice.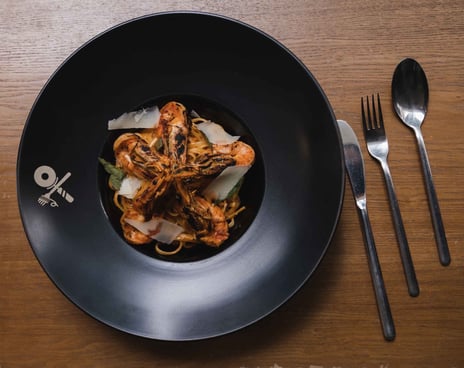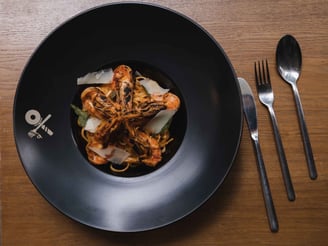 Charcoal grilled tiger prawns, infused curry sauce .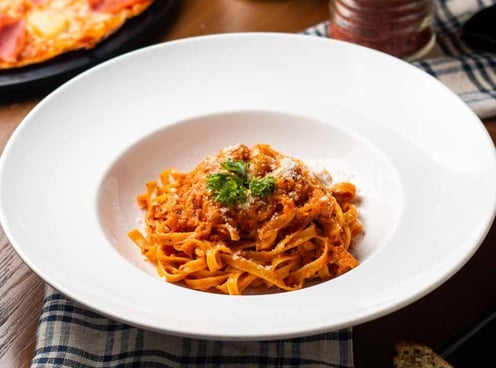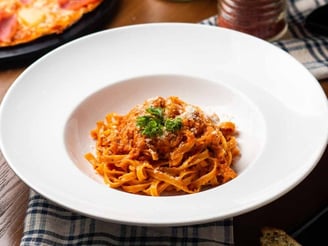 crabmeat, rosé sauce , VSOP brandy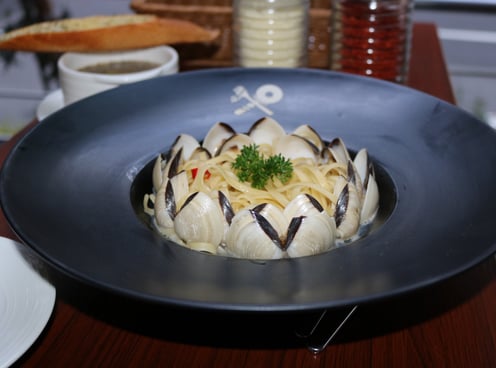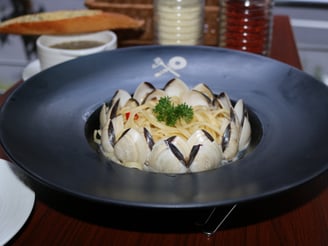 Linguine alla White Wine Vongole
Asiatic clams, garlic white wine sauce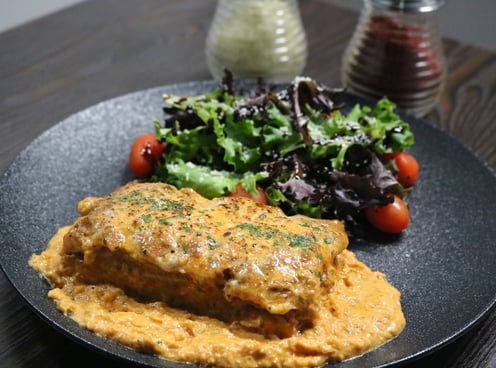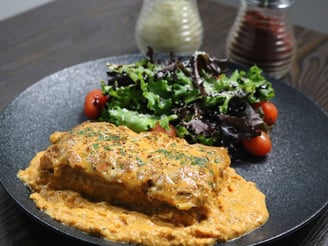 Minced beef in layers of pasta, house rosé sauce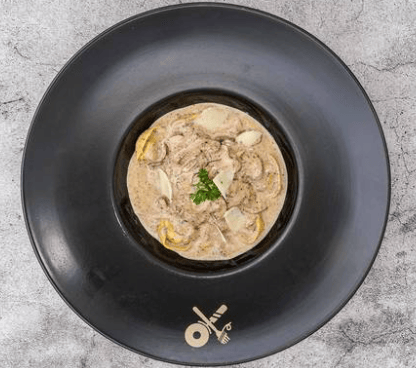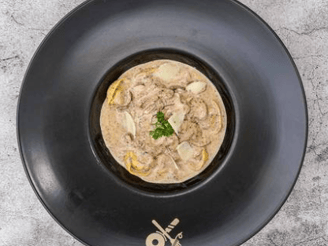 4 cheese stuffed pasta, wild mushrooms, truffle mushroom cream sauce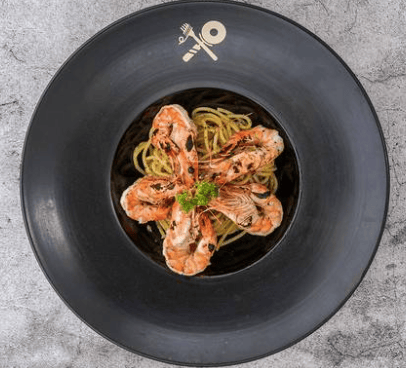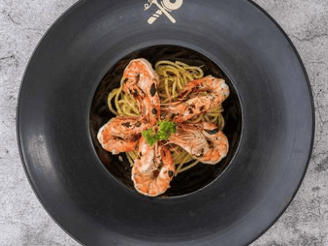 Grilled prawns pan fried in garlic, olive oil. Best served spicy.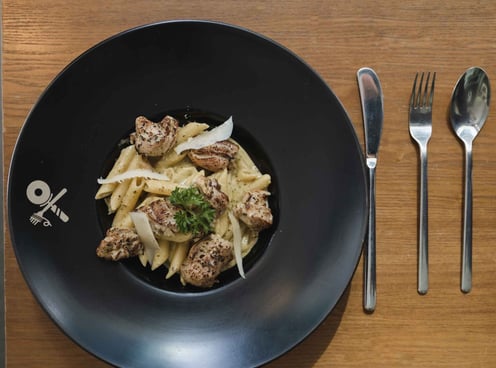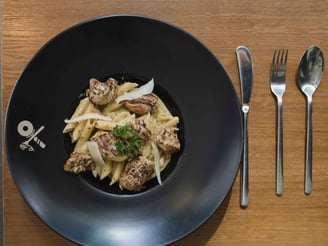 Penne Pesto alla Griglia Pollo
Basil pesto cream sauce, chicken chunks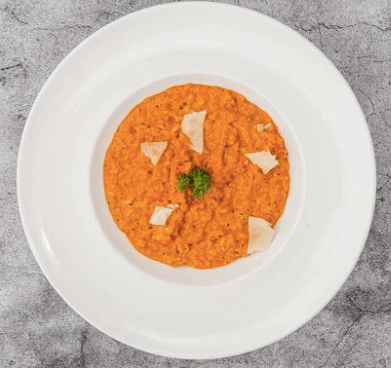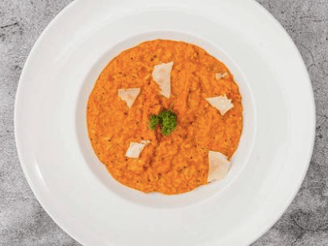 Italian Arborio rice , crabmeat, rosé sauce, VSOP brandy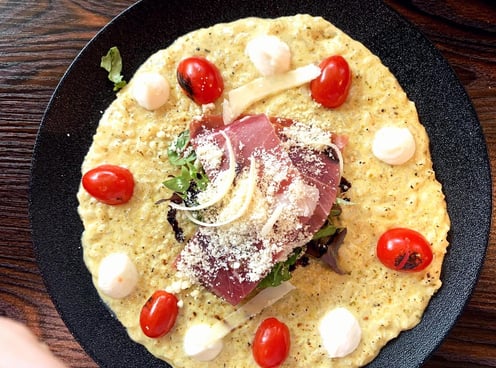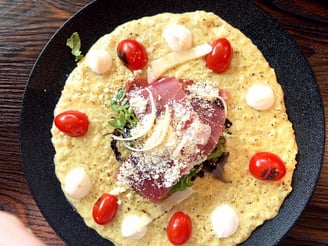 Risotto Caprese e Prosciutto Parma
Homemade basil pesto, cream sauce, melted buffalo mozzarella, parma ham truffle oil serve with greens.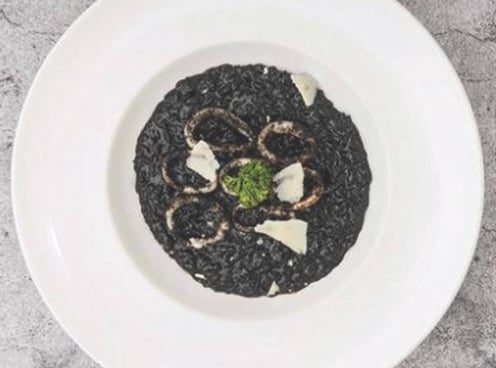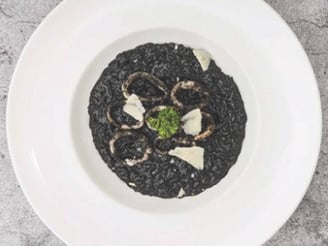 Squid rings, house tomato & squid ink sauce, aged cheese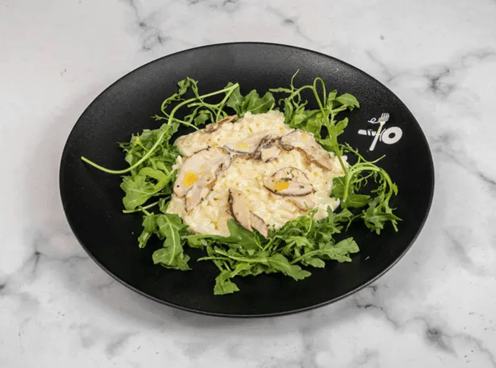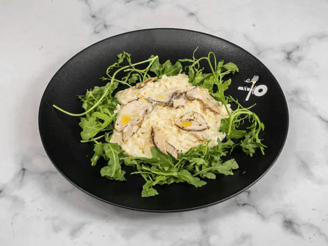 Risotto di Porcini Formaggio
Porcini mushrooms, house special four cheese sauce, cream, served on greens
PLEASE CLICK FOR FULL MENU...
Reserving a table beforehand means less waiting. Groups of 8 or more must reserve ahead of time.
Some dishes may contain nuts, dairy and other allergens.