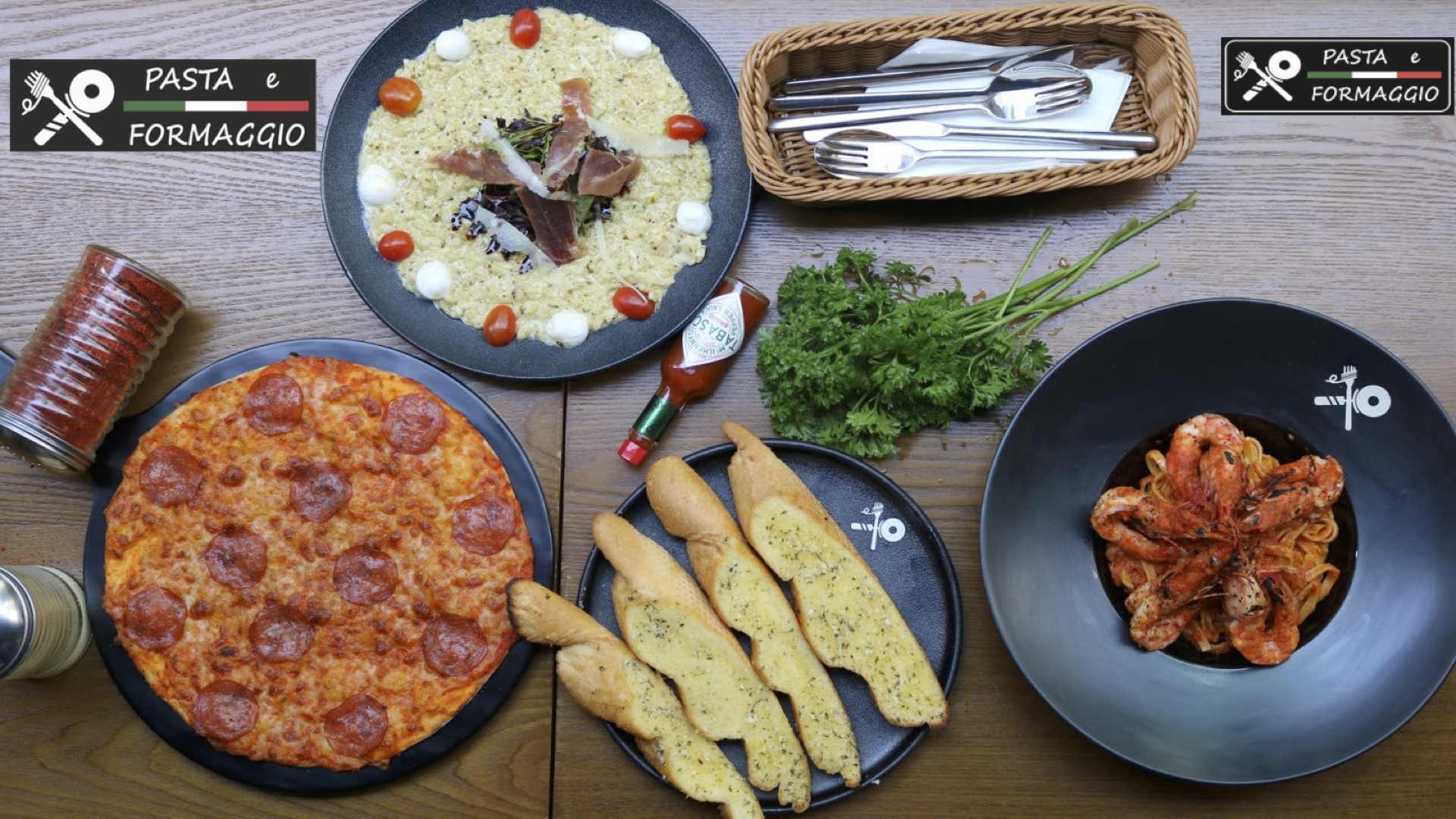 PASTA E FORMAGGIO
serves Italian food in our unique spaces, providing you with top class hospitality, quality ingredients, in the modern style. Our kitchen is equipped with the latest equipment to create our signature dishes including the best quality produce. We pride ourselves as a team of culinary talents who love to entertain our guests for as long as we can to ensure our guests leave with a smile in their face.
We are a team of experienced and professional chefs who strive to serve our customers with the best possible culinary experience. We believe that with a knowledgeable team, good food, a relaxed and informal ambience and attentive service will make you feel at home.
We believe in using a range of quality ingredients, sourcing ingredients locally, using organic products.
Reserving a table beforehand means less waiting. Groups of 8 or more must reserve ahead of time.